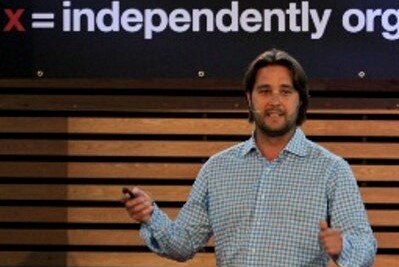 Meet with Kori Chilibeck to get advice on starting and running a social enterprise, and conducting international aid work.
A ticket is required for this session (no drop-in).
About Earth Group
The Earth Group exists entirely to provide food, water, and education to children globally. This is accomplished through a worldwide, exclusive partnership with the United Nations World Food Programme (WFP) that sees the company donating 100% of its profits to funding school meal programmes. School meals incentivize children to attend school, and break the cycle of poverty, hunger, and child exploitation in the world's poorest areas. Critically, they allow children to focus on their studies, rather than their stomachs.

Founders Kori Chilibeck & Matt Moreau share their story of how the company began in a university apartment and has become a social enterprise with a global presence. The company has experienced tremendous ups & downs, including facing down bankruptcy while Kori & Matt suspended their pay for several years and took on second and third jobs. Today the company is as strong as it has ever been, with a growing community of supporters nationally & internationally. In the last few years alone, the company has provided over two million school meals to children globally and is determined to become a dominant global brand that will be at the forefront of solving world hunger.

Using innovative marketing tactics and a dogged tenacity in constantly sharing their story, Kori & Matt have grown the company from its humble beginnings into an example of how WFP perceives fundraising can be accomplished in the future. The Earth Group believes that it is more important today how you spend your dollars than how you vote.